Product Detail
Product Tags
| | |
| --- | --- |
| Item Number | 1032427 |
| Product Size | 43.5X32X18CM |
| Material | Stainless Steel 304 + Polypropylene |
| Color | Bright Chrome plating |
| MOQ | 1000PCS |
Gourmaid Anti Rust Dish Drainer
How to make full use of kitchen space, far from the scene of clutter pile up? How to dry the dishes and cutlery more quickly? Our dish drainer gives you a more professional answer.
Large size of 43.5CM(L) X 32CM(W) X 18CM (H) allows you to store more dishes and cutlery. The newly upgraded glass holder makes it easy to place and pick up the glass. The food grade plastic cutlery can hold a variety of knives and forks, and the drip tray with the rotating water spout makes the kitchen countertop clean and tiday.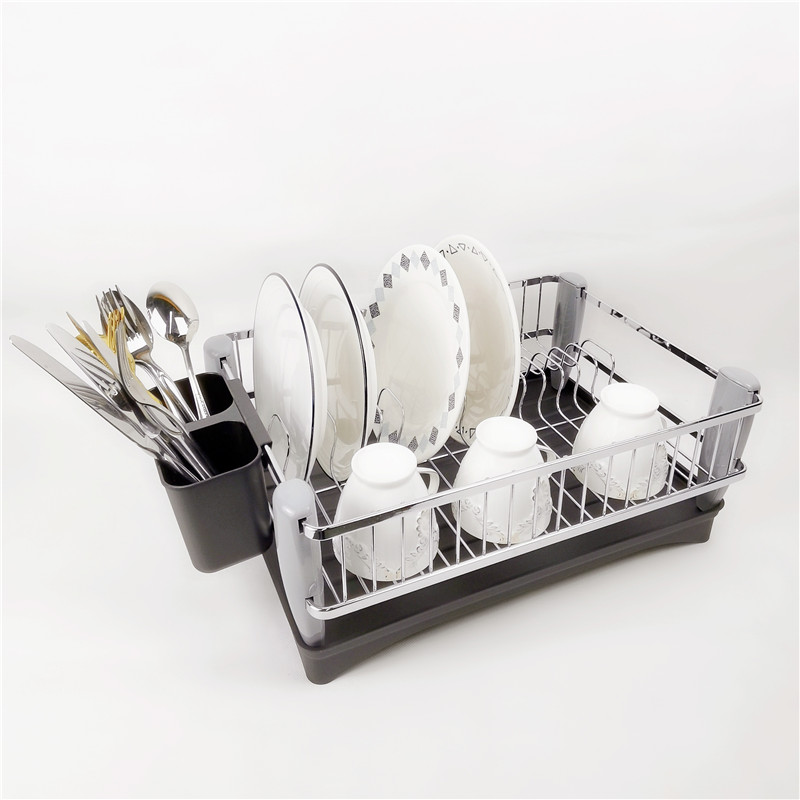 The main rack is the base of the whole shelf, and large capacity is an indispensable feature. At more than 12 inches in length, you have enough space for most of the dishes. It can hold as much as 16pcs dish and plates and 6pcs of cups.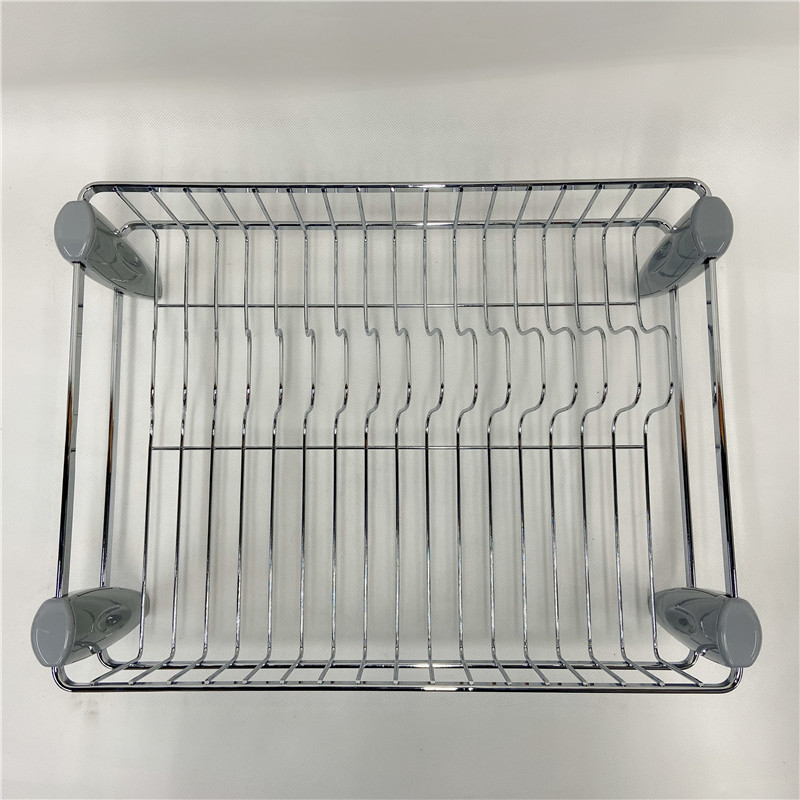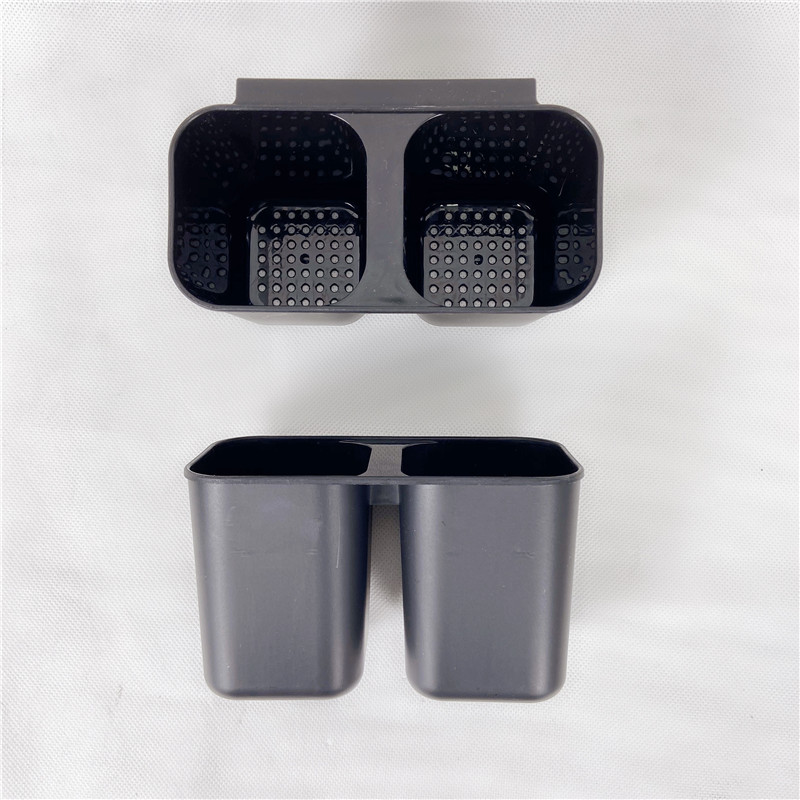 Proper design, enough loose space, to meet the daily needs of a family. You can easily place the knife and fork and access it. The hollow bottom allows your cutlery dry faster without mildewing.
This cup holder can hold four glasses, enough for a family. Specially designed soft plastic skin for better cushioning and noise elimination to protect the cup.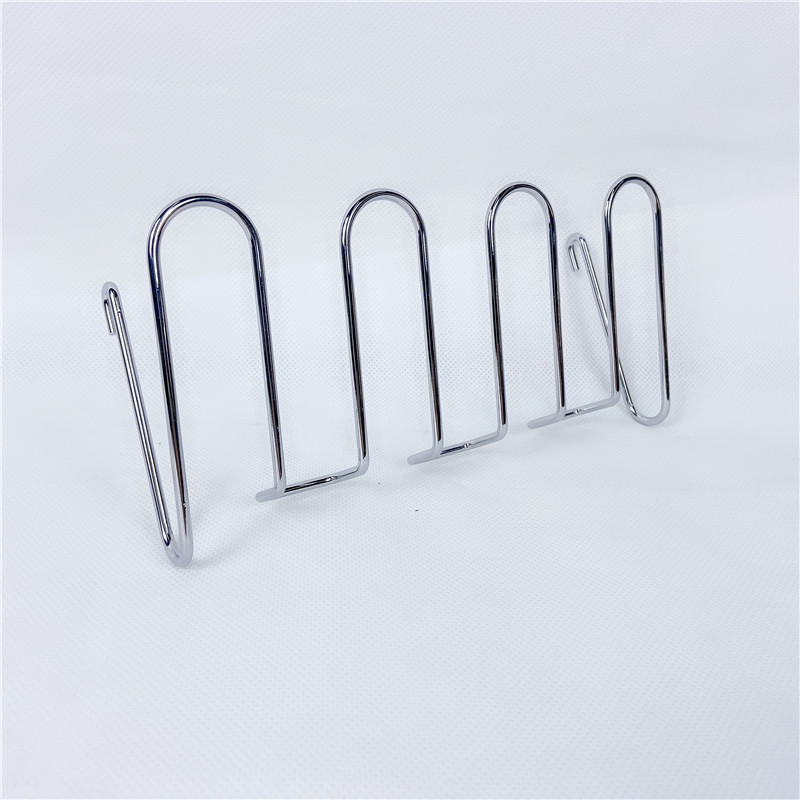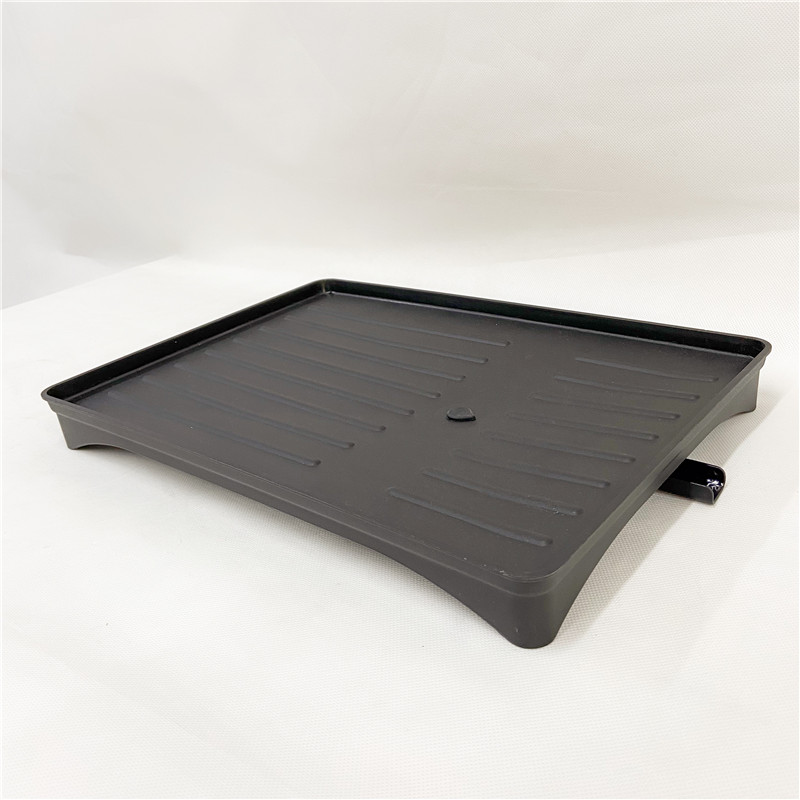 Funnel-shaped drip tray is more effective at collecting unwanted water and draining it out of the drainer. The flexible rotating drain is very good design.
The drainage outlet connects the catch water pit of the tray to directly discharge the waste water, so you don't need to take out the tray often. So get rid of your old dish rack!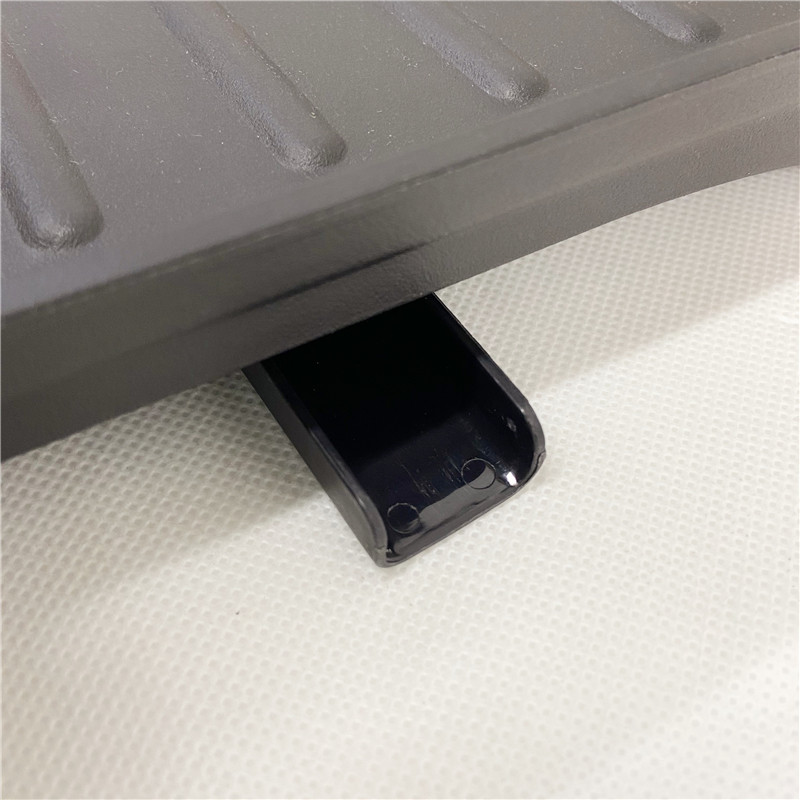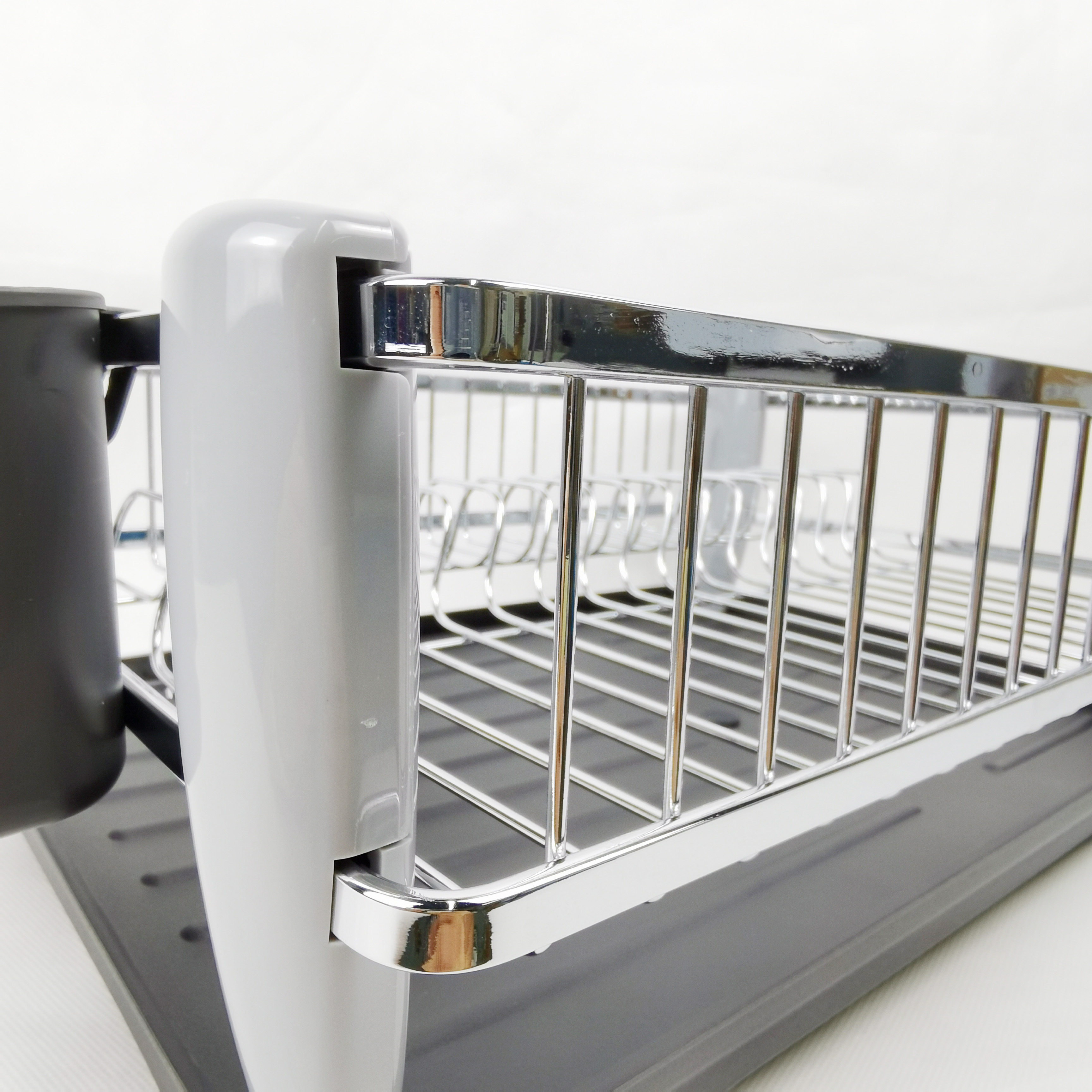 With the special design, the four legs can be knocked down, so that the package of the dish drainer can be reduced, it is very space saving during transportation.
Hight Quality SS 304, Not Rust!
This dish rack is made of a high quality 304 stainless steel. This high grade 304 stainless steel has excellent resistance to a wide range of atmospheric environments or coastal areas and can withstand corrosion from most oxidizing acids. That durability makes it easy to sanitize, and therefore ideal for kitchen and food applications. This high-grade stainless steel will prevent rust and will last through the roughest of conditions. The product passed a 48-hour salt test.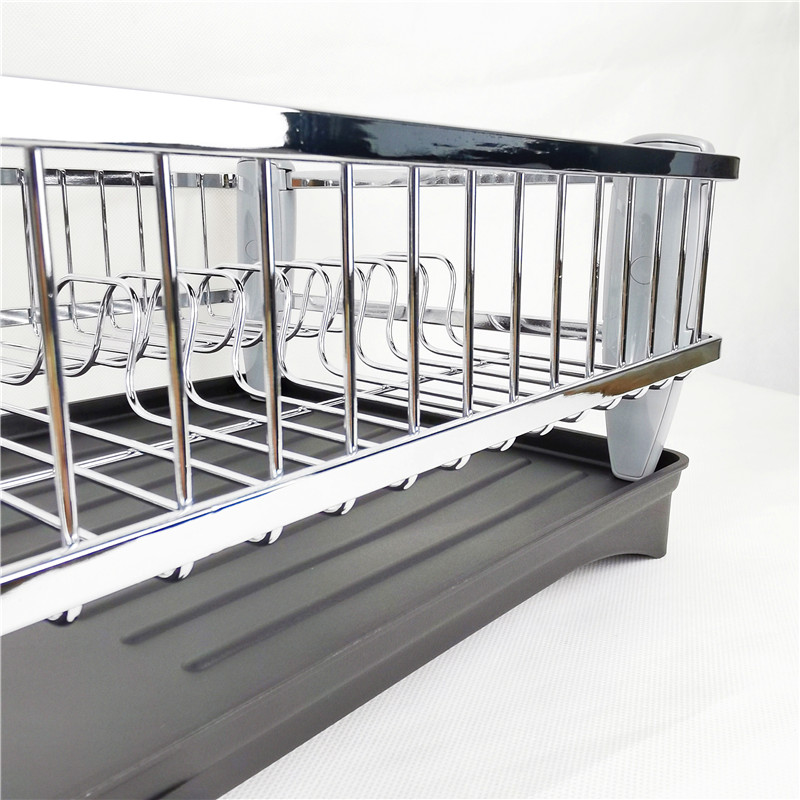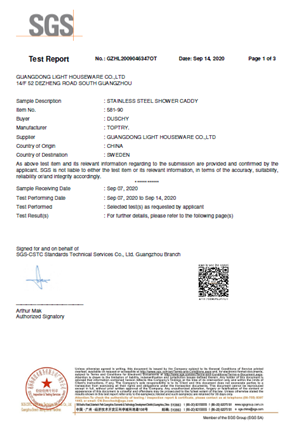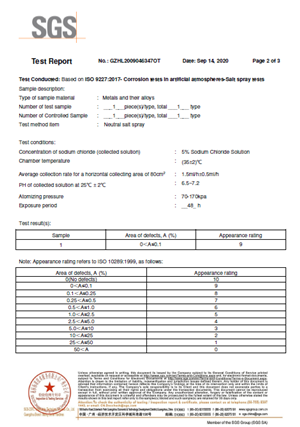 Strong Design and Production Support
Advanced Manufacturing Equipment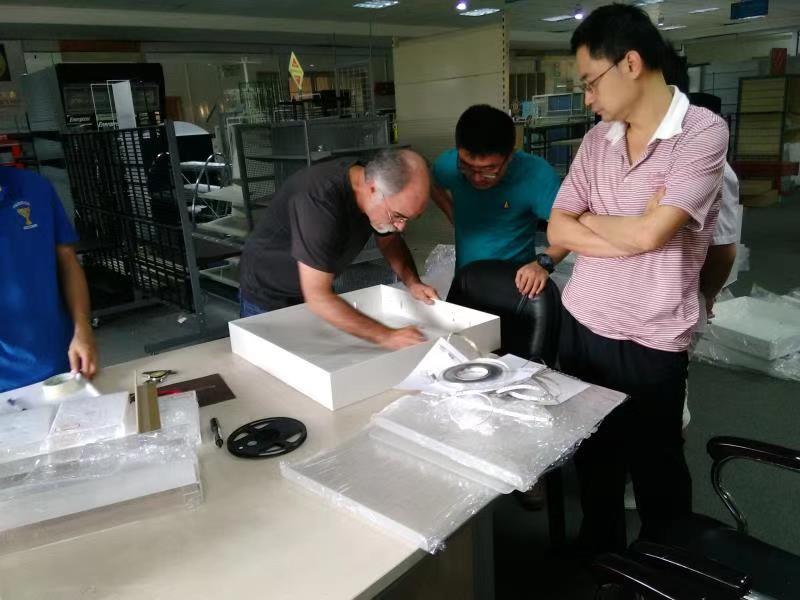 Fully Understanding and Smart Design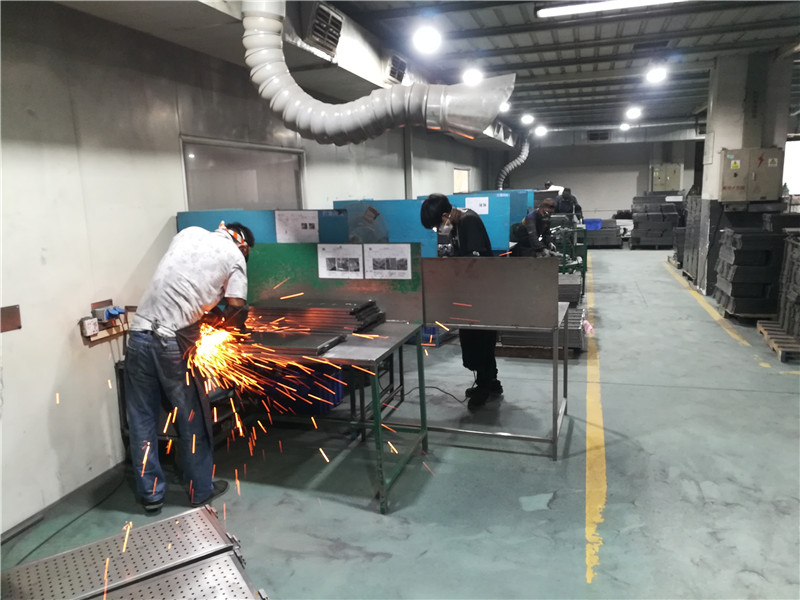 Diligent and Experienced Workers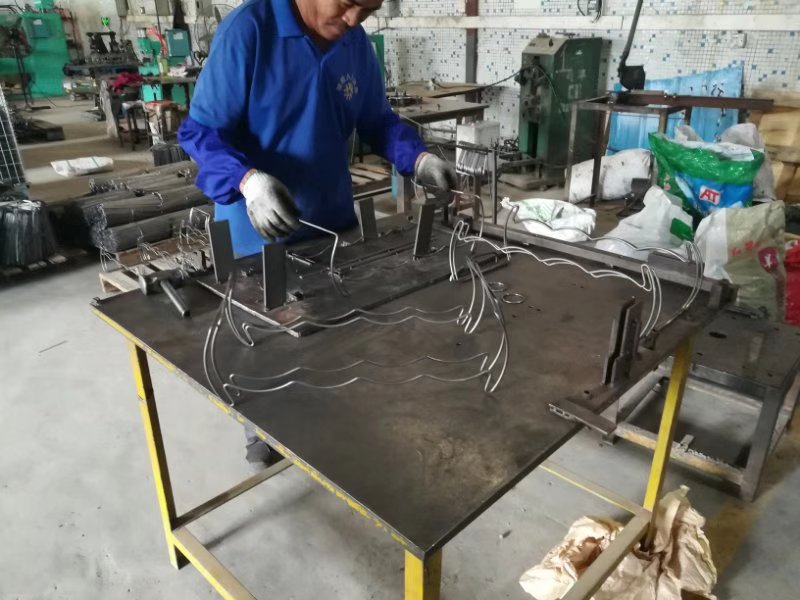 Quick Prototype Completion
How we got our start?
we aim to become a leading household merchandise provider. With over 30 years development, we have abundant skills in knowing how to design and manufacture in an inexpensive and efficient method.
What makes our product unique?
With the wide structure and humanized design, our products are stable and suitable for placing different types of things. They can be used in the kitchen, bathroom, and places where you need to store things.
---
Previous:
Pull Out Wire Cabinet Organizer
Next:
Bamboo Lazy Susan
---